The covid-19 pandemic has pushed many things to the face of a challenge including face-to-face meetings, seminars, and conferences.
However, there is no denying the fact that these are important aspects of not only businesses but even educational events.
As the pandemic made it challenging to hold face to face to interactions, web-based meetings or webinars started gaining fast-paced popularity.
How Pandemic Affect Audience's Attitudes?
Many new webinar software was launched in the market with user-friendly features and enhanced functionalities that further increased the use and popularity of webinars among professionals.
Impact of the pandemic on business
The pandemic has made businesses difficult, owing to which, much of business activities have already shifted to online platforms.
It is not that webinars were invented after the pandemic, but it will be safe to say that its utility and importance were highlighted during the lockdown.
Since a business cannot be shut down and important decisions cannot be put to hold for an indefinite period, business owners and company managers started using webinars as their desired platforms to connect with clients and employees.
Important aspects of a webinar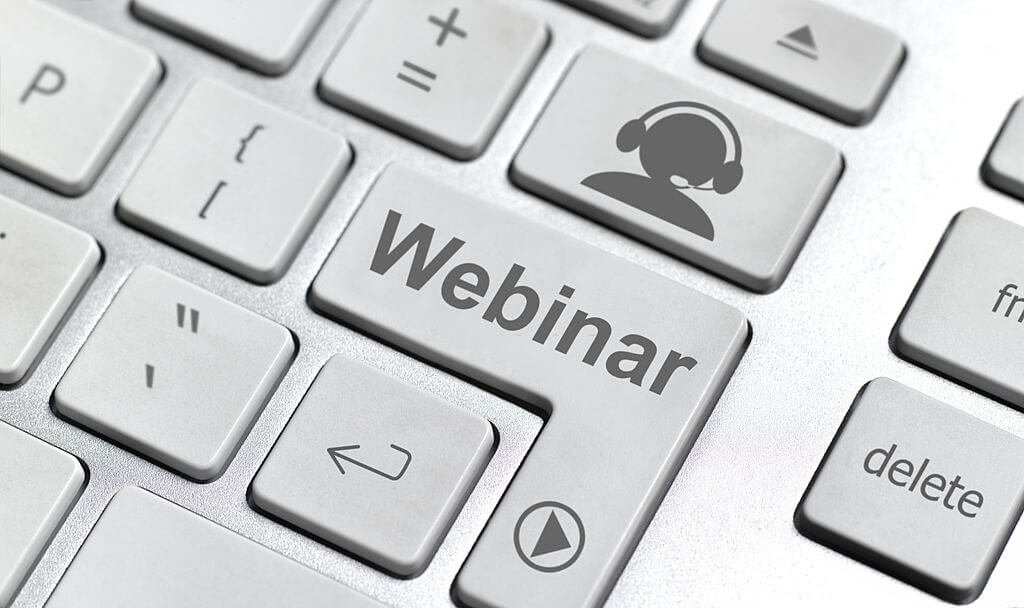 Although in the current scenario of the pandemic, webinars are the best option to host any kind of meeting, a lot of effort goes into the successful execution of one.
A good investment goes into buying and setting up the equipment, besides the time that is needed to make up an appropriate platform for hosting a web-based event.
Considerations are also to be made to make a webinar engrossing, which can be done by incorporating live question-answer sessions, polls, and visual aids.
Moreover, it has to be kept in view that the webinar is precisely on topic, within a reasonable time frame, and interesting enough so that the attendees do not lose interest.
Is webinar the new model for meetings and conferences in business
Although webinars were the main mode of communication among professionals, business owners, and clients during the pandemic, replacing in-person meetings permanently with webinars can still be a distance away.
While a few businesses and establishments may use it only till the pandemic prevention mandates are in place, a hybrid model containing both web-based engagements and in-person meetings can be expected in near future.
It is not off the limits to expect webinars as an integral part of managerial and marketing strategies in the upcoming time.
The use of webinars has increased twofold during the pandemic.
According to the reports, there was a 167% increase in the use of webinars for holding business meetings.
Not only was there a sharp increase in the number of webinars that were hosted during the pandemic, it even covered more topics from diverse backgrounds compared to older times.
As per the findings of certain surveys and reports, almost 3 out of 4 businesses shifted webinars during the pandemic to carry out their meetings and conferences.
Way ahead for webinars
When it comes to how the popularity of webinars will go in the future, there are a few noticeable trends that are guaranteed to pick up momentum.
For a large number of businesses and corporations webinars can form a part of the hybrid model, in such arrangements it can be used alongside in-person meetings.
While in-person meetings can be adopted for reaching out to local clients and audiences, webinars can be the solution for addressing the concerned entities located at a distance.
Webinars in his model are also a proficient tool to reach out to a larger audience which may not be possible in the case of in-person meetings, conferences, or workshops.
On the other side, a considerable proportion of businesses can go for adopting webinars as a permanent way of reaching out to the audience.
The main factors that can boost such a shift are the saving of time and money that can be observed while hosting such online events.
While in-person meetings, conferences, and seminars mean spending time and money commuting to distances to attend such events, making arrangements for the attendees, and arranging the venue for the same.
Carrying out the same activity in webinars can largely cut down on the investment of such resources.
Reasons that can encourage people to embrace webinars as the permanent change
There are certain factors associated with webinars that in the coming time are bound to make it a popular choice among people.
Webinars can erase geographical distance when it comes to connecting with a larger audience or clients located at different places.
They are much more flexible and convenient for all parties involved in them. Moreover, they can give more return in minimal investment of resources and prove to be efficient in keeping the gust speakers onboard.
All these factors combined keep no room for doubts that in the present time and in the future webinar will continue to be saving grace for businesses across domains.
You Can Also Read: The Wholesale Formula Reviews – An Easy Way To Make Money On Amazon?