In today's uncertain economic times, most of us have started to think outside the box for career avenues and earnings from part-time jobs. The internet has brought us all closer while opening us to an unimaginable, vast audience. So, what if you could play your favorite games and earn at the same time?
Seems incredible, right? Most of us have grown up listening to our parents talk negatively about video games. However, right now, if you are an excellent gamer and smart in social interactions, starting as a gaming streamer is a pretty good idea. A game streamer streams live streams his/ her gameplay online or posts pre-recorded gameplay videos on certain dedicated platforms. One of the most significant platforms for in-game streaming is Twitch. In the 2nd quarter of 2019, more than 70% of live-stream watchers were from Twitch.
 What Is Twitch?
Twitch is an American video live streaming platform that focuses on content such as eSports, personal streams of individual players, and gaming-related talk shows. You can monetize your streams once you sign-up (it's free!) by either asking for 'donations' from your viewers, collecting 'Bits' (online Twitch currency), getting subscribers (Twitch will pay you for each subscriber you get every month) and Ads (ad revenue).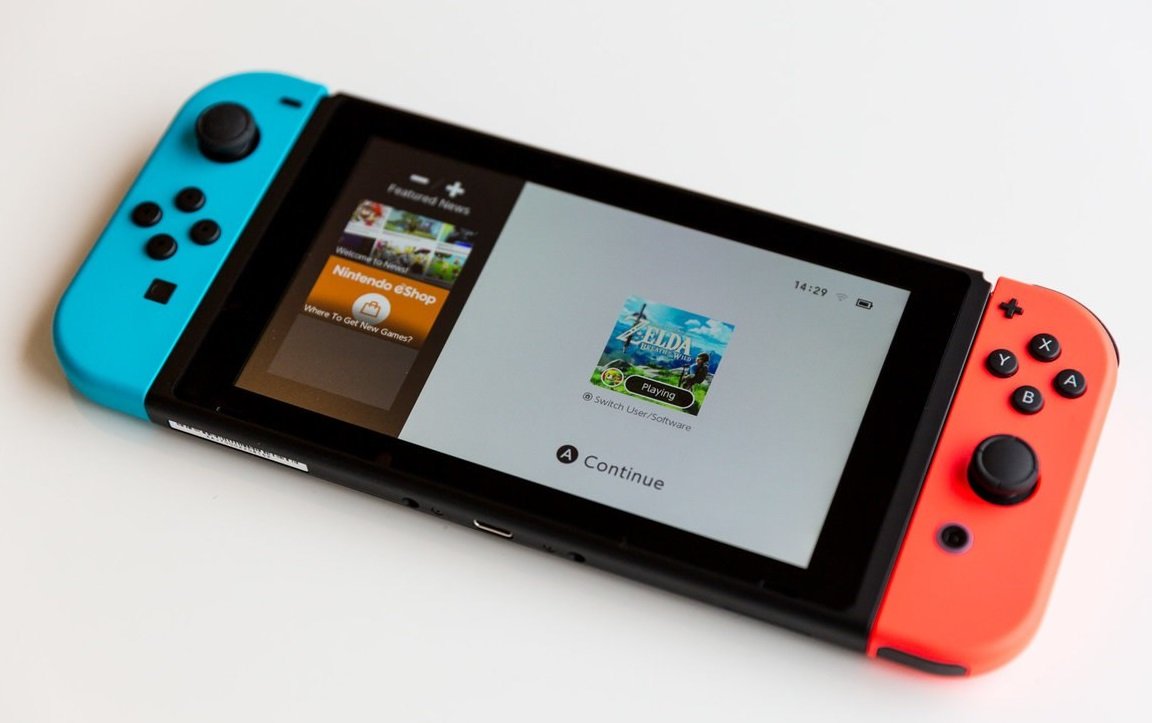 Let's move on to one of the most interesting and fastest-selling home/ hybrid gaming consoles in 2018 – Nintendo Switch.
Nintendo Switch is a video gaming console released in March 2017. It is a tablet that can be docked for use as a home console and used as a portable gaming console as well. The switch supports online gaming through net connectivity. Its games are available on physical flash-based ROM cartridges and digitally through Nintendo's eShop.
By end of 2017, nearly 320 game titles were released for Nintendo Switch. It is most famous because of games such as Legend of Zelda, Mario Kart, Super Mario Odyssey, Super Smash Bros, Ultimate, Pokemon, and Animal Crossing.
With its innovative console and a vast library of games, it is no wonder that Nintendo has sold more than 79 million units of Nintendo Switch and Switch Lite by December 2020.
So, you like gaming, you like Nintendo Switch and you want to monetize your skills and the time you spend playing games on Nintendo? Or maybe you just want to show off your superior gaming skills? No matter what reason, why not stream your Switch gameplays on Twitch?
Here's how to stream your Nintendo Switch to Twitch.
Basic Gaming Hardware/ Software requirements
Twitch recommends a decent computer with at least 8 GB RAM, Intel Core i5-4670 processor, and a newer graphics card, if possible. You will also need a decent webcam and mic to be seen on screen and provide comments, converse with your watchers, etc. You will also require a video game capture device (unlike PS4 or XBOX One) like the Elgato HD60 S capture card. This will be the most expensive part of your stream set-up, ignoring your computer.
You will need to set up a Twitch account (it is free to sign-up) and download software on your PC that can connect your Switch to Twitch seamlessly like OBS Studio, which is available for free download from OBSProject.com.
Also, note that your Switch needs to be docked to be able to stream.
Once your Switch has been docked, disconnect the HDMI cable from the TV and insert it in the capture card.

Connect the capture card to your PC using USB.

Use another HDMI cable to connect the capture card's output HDMI port back to your TV's HDMI port.

Launch OBS Studio on your PC and link it to your Twitch account. Click 'Streaming', then 'Services', and then 'Twitch'. You will need to use the unique user number you should have received previously from OBS here.

Right-click anywhere on the OBS application, choose 'Add', then 'Video Capture Device', and add your card.

A box showing live gameplay from Switch will appear. You can resize and manipulate however you want to depend on what other graphics you wish to show such as chatbox and face camera.

Once everything is set up, click on 'Live Streaming' on the lower-right side and you will go live within moments!
That's it! You can share your gameplay with your friends and family. If you are confident about your gaming skills and even social skills, you can go ahead and try to monetize your streams.