Every laptop serves some specific needs, for example, photo and video editors need laptops with fast processors, graphic designers need better accessibility and smoother handling, gamers need faster graphics, cooling properties and heavily built mechanism, so on and so forth. At the end of the day, every work profile is different, requires different sets of mechanisms to perform and last but not least, must provide comfort. Let's take for example the small and simple pleasures of typing, the fundamental work of writers. When they type and feel the small bumps of the keys in the keyboards, it undeniably gives them a sense of relaxation and pleasure, and yes, this is the same reason writers still crave typewriters or mechanical keyboards. Another instance is the blessing of backlit keyboards that enables all the creative writers to work in the dark rooms, at their ease, without any hassle. These were just examples of the most basic, physical and common things required out there, but when we delve a little more into the scene, there are so much more writers need, to work properly that meets all their needs.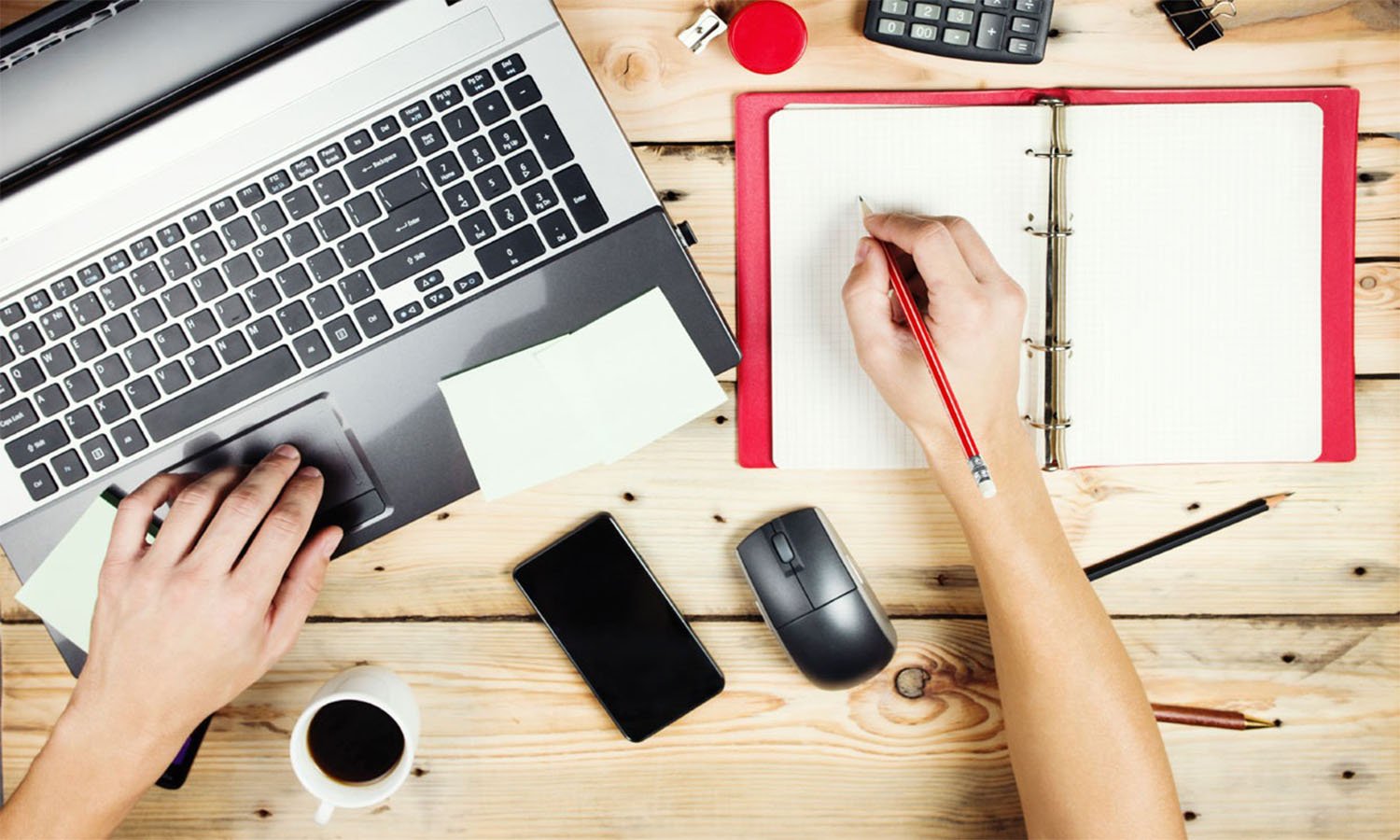 What Do Writers Need?
Battery Backup – Sitting at a single place for hours just because it is close to a power source isn't what is called comfort and writing takes time, a whole lot of time. This calls for a good battery backup. Connecting to a charger everywhere is not an option, and finishing a piece before the battery runs out is itself out of the scene. 
Latest Software – Writers work fast, and often the files get clustered, hard to find. This calls for a better storage capability and innovative organizing apps that not just organize but manages the documents by sorting them and lets the users share the files to multiple platforms. This calls for laptops that have the latest software and can support a variety of tools and extensions.
Built Quality – Unlike gamers, thankfully writers don't ask for everything, all at once. However, the main need is to have a laptop that's light in weight, that enables them to carry it on the go. But the problem here is, to give up on weight mean they have to give up on size, and to give up on size means to compromise on the keyword and screen size.
Better screen – It is something else to watch movies or edit photos/ videos or play games even but writing and staring at a white screen for hours is straining for eyes and mind. This often calls for headaches, troubles in vision, and much more. Therefore, one of the primary things writers require is better screen quality.
All Hail to the looks – writing is an art, and like all other artists, writers demonstrably have soft corners for the sleek, compact and fashionable looks for our laptops. Let's just agree on the fact that the size disturbingly matters to writers, a lot. Something gets too big and heavy and something gets too small to work on. The key to find that perfect laptop is by understanding what the needs are.
Now, we sure covered the basics but is that all? No matter who we are and what we do, computers and laptops are barely bought for one single purpose. So, let's take a look at some of the best laptops out there that suit best for us writers and our quirks.
Apple MacBook Air (NEW)

– Currently starts from $999, this is the best available laptop that is the choice of millions. Hard to fit in the affordability criteria for sure, this laptop is built for multitasking and fits all creative needs. An extremely powerful tech that is light-weight, easy to carry, extremely fashionable with a great battery backup, working on this piece is a statement in itself.

Chromebook

– Needless to boast about the well-known features, Chromebooks are the best option for lightweight multi-tasking and faster performances. Google's very own operating system allows the multi-faceted use of various ingenious apps, extensions and plug-ins that too at a very low price, often for free. This is the best choice for the ones looking for and working on production, editing and creative managing applications. The price of these that range from about $650 makes these more affordable and easy choices. 

Overalls – the laptops that cover everything – price, looks, functionality and performances are often labeled as overalls. This includes Asus Zenbook, Lenovo Ideapad, Acer Aspire. 
2 in 1 laptop

– Flexibility and the power to convert a laptop into a tablet and vice-versa. 2 in 1s are a great deal in the market at the moment. This includes HP Elite Dragonfly, Lenovo Yoga book C390 and more.
Also Read –  How To Autoflow Your Followers On Twitter?